Complete Range of Measuring Instruments
We have developed a quality control system that aims to go one step above in pursuit of enhancing a range of measuring instruments,
and our skilled operators work to take a step ahead through the implementation of non-destructive inspections
by ultrasonic flaw detectors, among other techniques.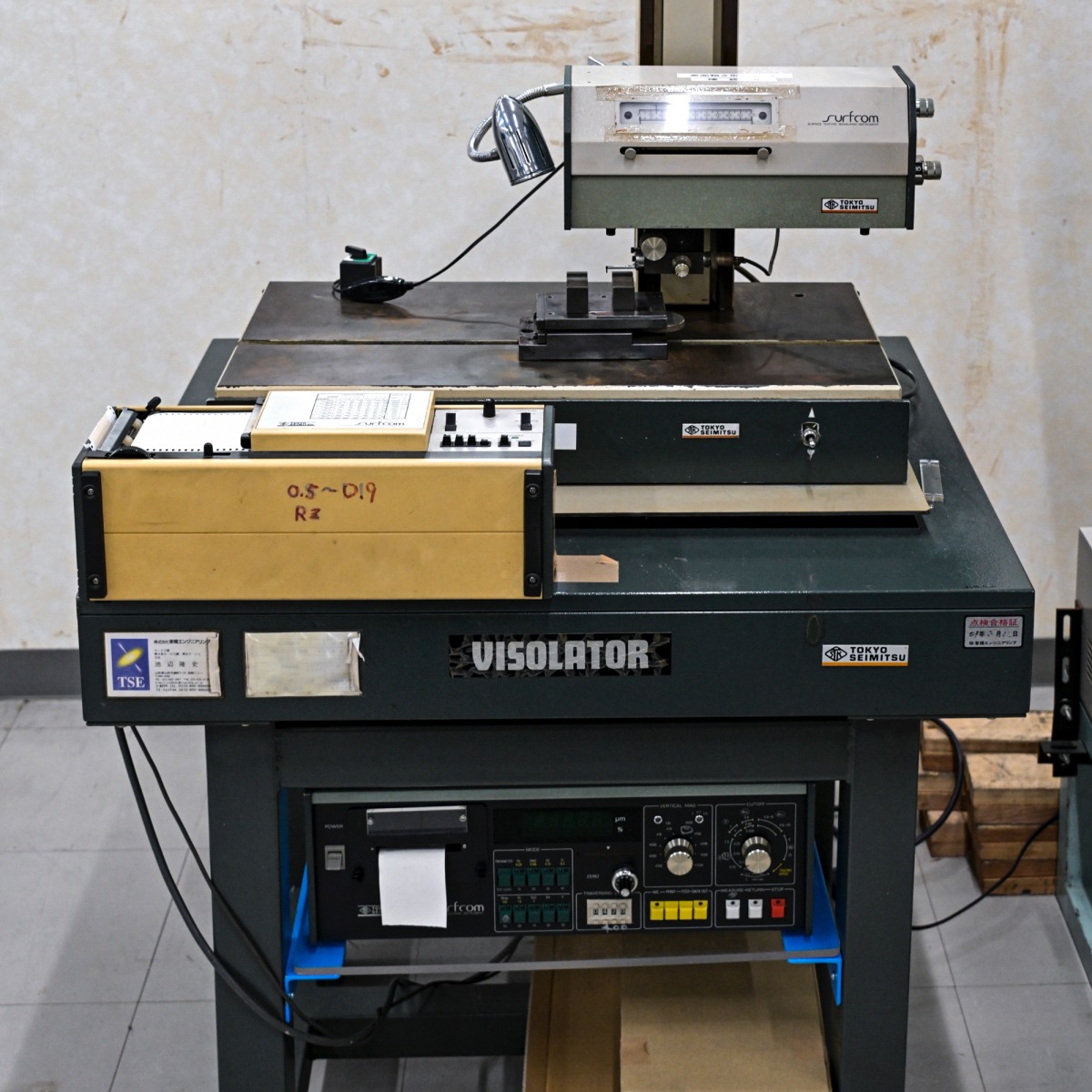 Surface roughness and shape tester
An instrument used for measuring and inspecting the roughness of the machined surface of metal materials. It is utilized in quality control procedures related to fine surface processing such as in machined products, precision processing, and cut products.
| | |
| --- | --- |
| Name | Surf Com 204B |
| Manufacturer | Tokyo Seimitsu |
| Specified Precision | Recording magnification of x100 to x100,000 vertically, x0.5 to x2,000 horizontally |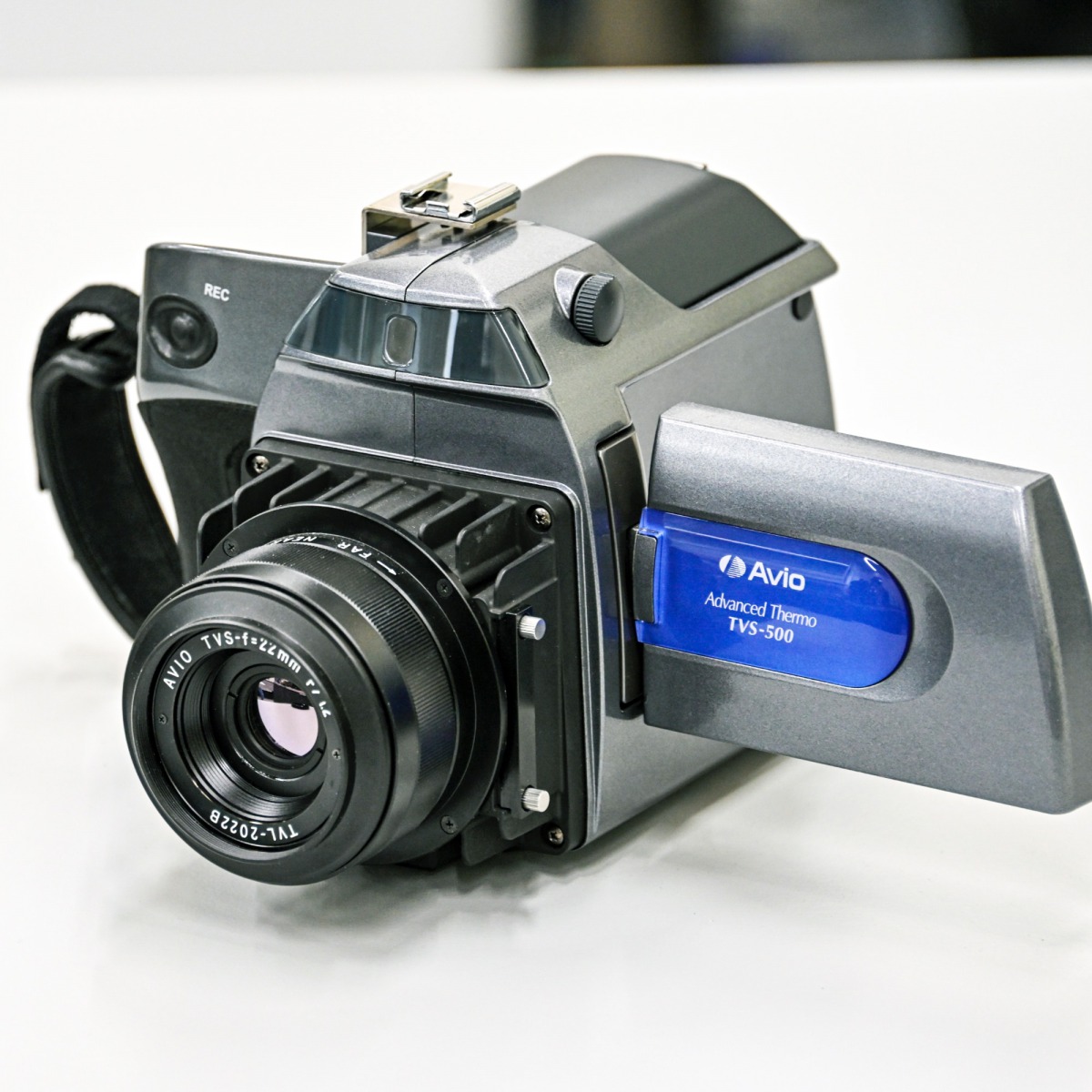 Thermographic camera
A device used for high-precision temperature measurement tests that utilizes an infrared thermography camera. It can measure the temperature distribution of metal composite and clad materials to improve the performance of functional materials, as well as contribute to product weight reduction and miniaturization.
Name
AdvancedThermoTVS-500
(Output unit: Uncooled 2-dimensional FPA)
Manufacturer
Nippon Avionics
Specified Precision
Measurement range of -40°C to 500°C, temperature precision of ±2°C
detection wavelength of 8 to 14 μm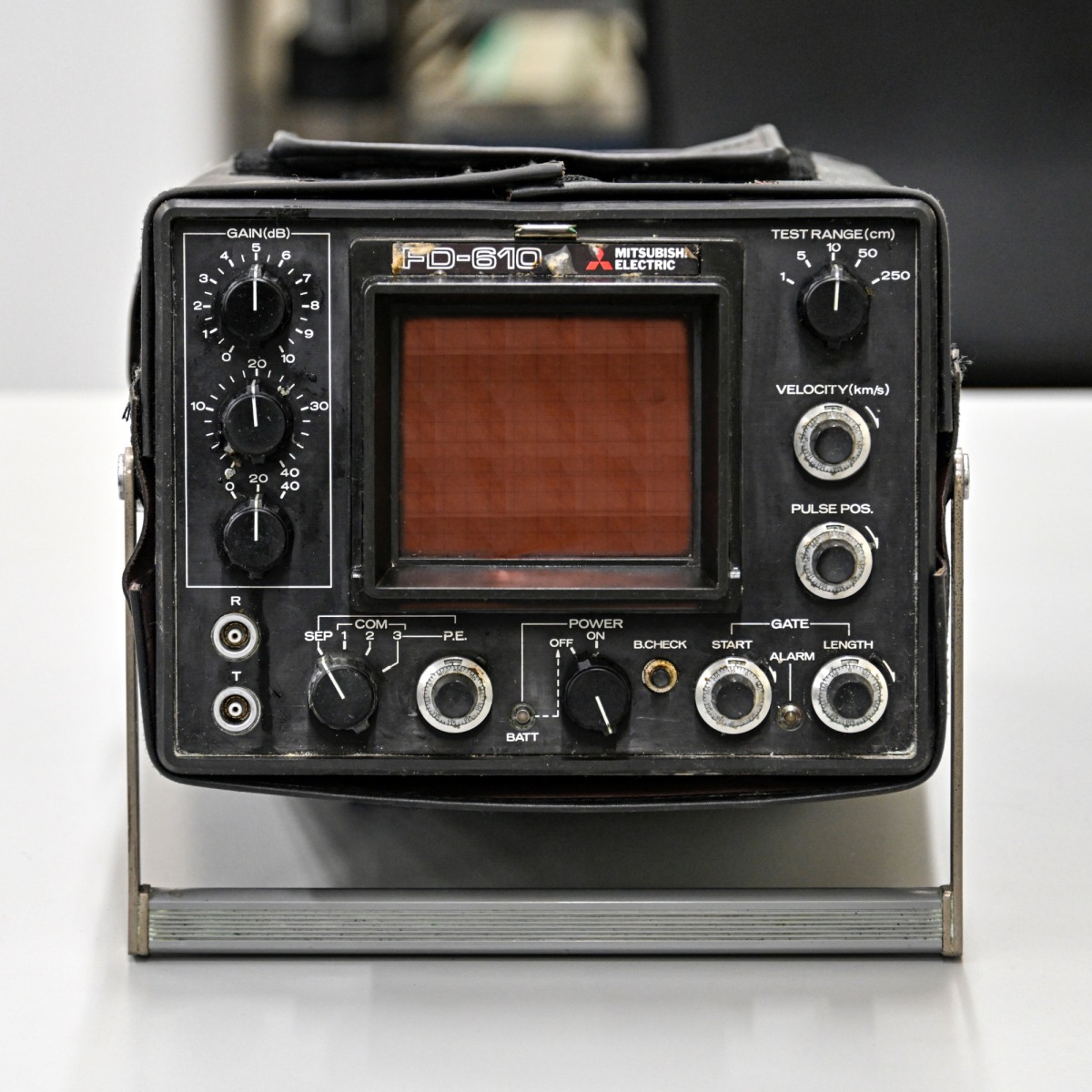 Ultrasonic flaw detector
An analog ultrasonic flaw detector that measures defects in metal materials and components. It is a highly reliable, non-destructive inspection device that is used for quality control and performance testing by measuring flaws inside metal products.
| | |
| --- | --- |
| Name | FD-650 |
| Manufacturer | Mitsubishi Electric |
| Specified Precision | Capacity :10 to 10,000mm sensitivity : 100dB or higher |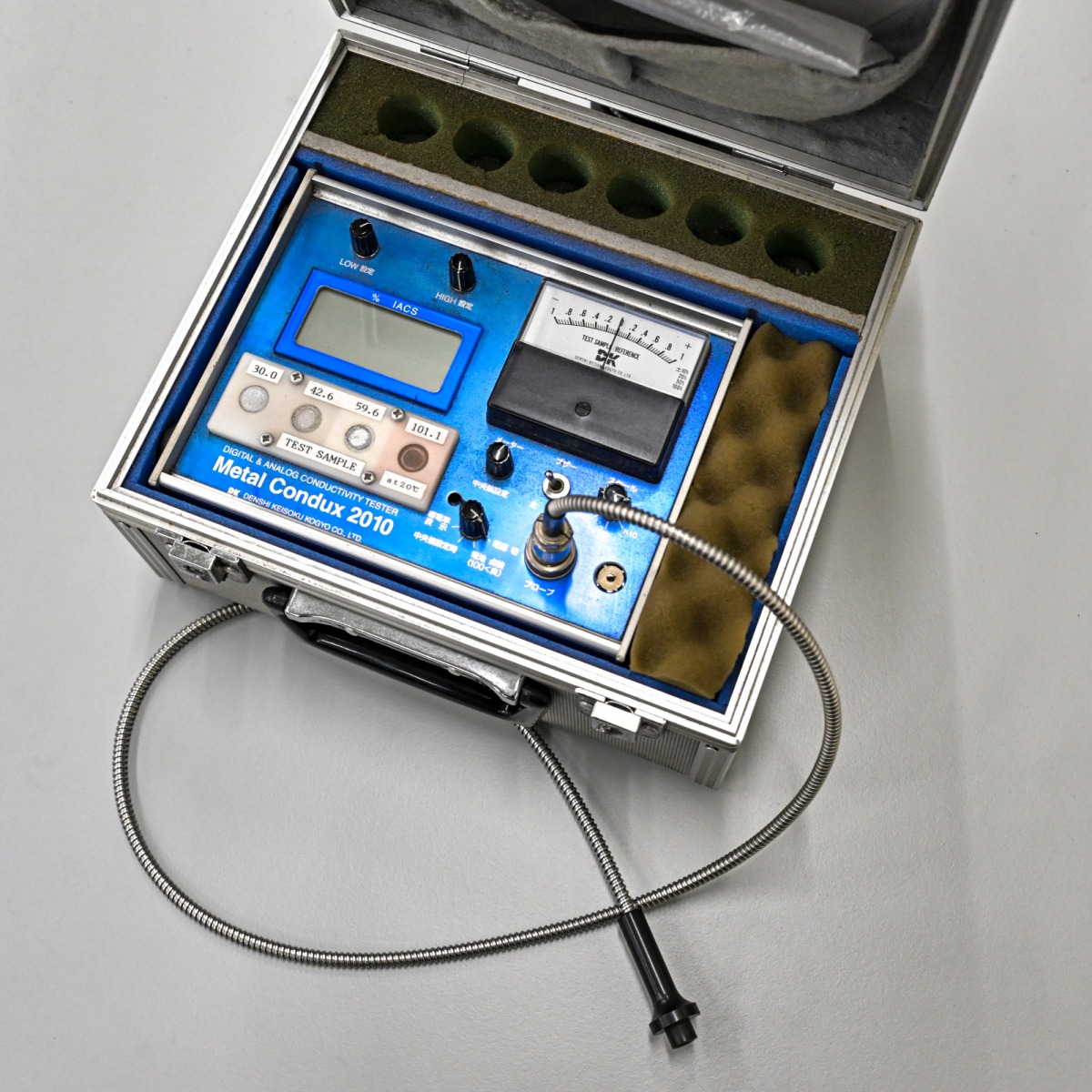 Conductivity tester
This device is used for quality control of copper products for heat exchangers, aluminum alloy products, composite materials, and various non-ferrous metal materials to determine their composition and test their physical properties.
| | |
| --- | --- |
| Name | Metal Condux 2010 |
| Manufacturer | Denshi Keisoku Kogyo |
| Specified Precision | Within 7% of indication |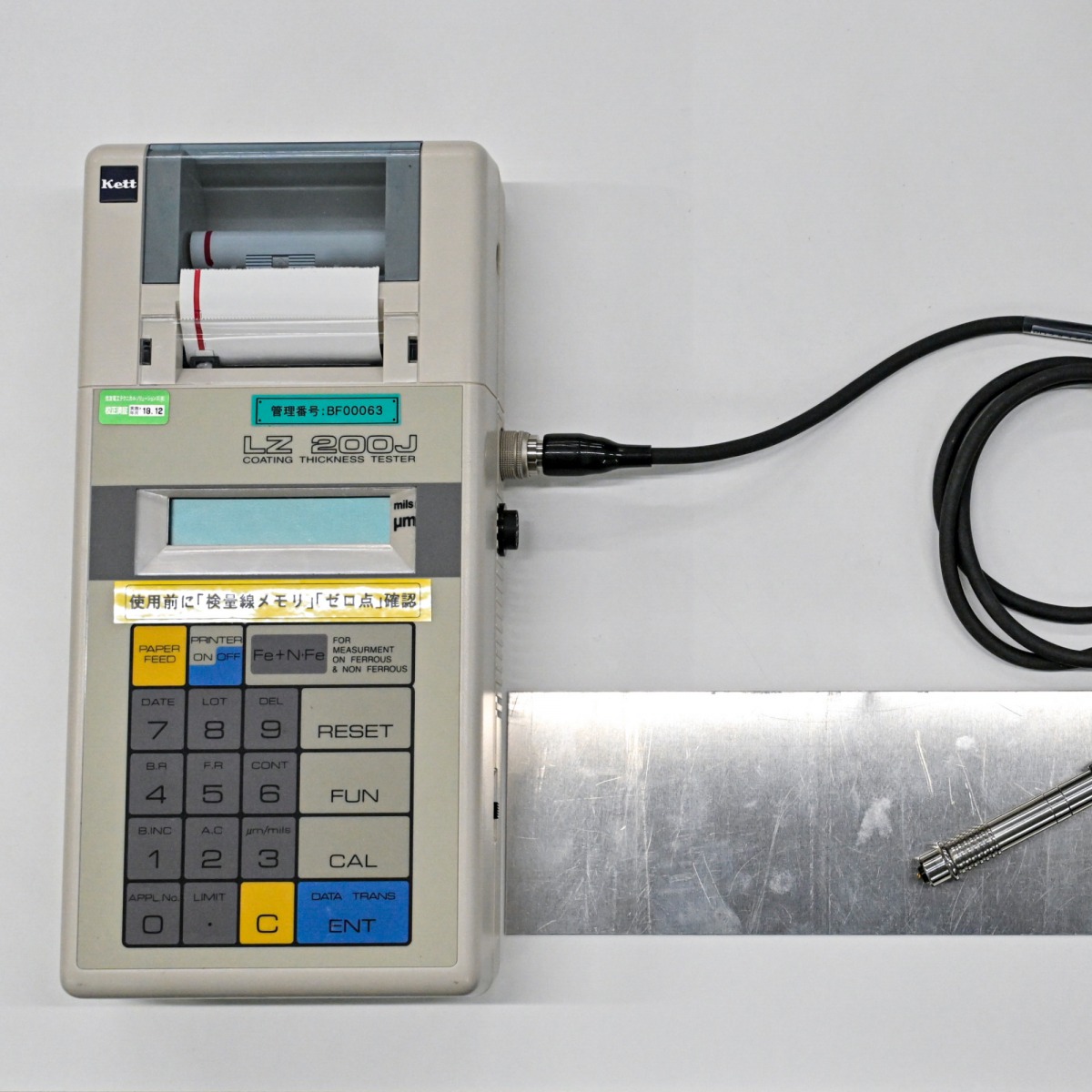 Universal thickness meter
Measures the coating thickness of magnetic, non-magnetic, ferrous, and non-ferrous metals. It is used for quality control of various coated products such as painting, plating, and coating.
| | |
| --- | --- |
| Name | LZ-200C |
| Manufacturer | Kett Electric Laboratory |
| Specified Precision | Measurement range of 0 to 30 mm |