The two guiding principles of
social contribution and technological advancement
have been the pillars of our eight decades of achievement
Kansai Pipe's eight decades of success have been built on two guiding principles: fulfilling our responsibility as a manufacturer of the metal materials to serve as the foundation of industry, and challenging ourselves to improve and develop technologies for the next generation.
It is my sincere belief that our greatest strength is our employees' united commitment to these guiding principles. We aim to contribute to a safe and comfortable society by delivering high-performance products in our areas of specialization, including special metal materials and special processing technology.
We put the customer first
and work toward the creation of a sustainable society
through personnel succession planning
As a company that produces the metal materials that serve as the backbone of the manufacturing industry, it is only natural for us to take a customer-first approach. This approach is pivotal for achieving quick delivery of high-quality products.
Additionally, I treasure each unique engagement with the employees who have brought their talents to the company. As a manager, making my employees happy is very important to me, and I want to do all I can in pursuit of this goal. Our management philosophy is to ensure the unending happiness of our employees and their families, and to be of service to all our associates.
Technology can only advance from one generation to the next if we build up the capabilities of the next generation. In our efforts to create a sustainable society, Kansai Pipe will continue to create new technologies, challenge new fields, and respond to the trust placed in us by our customers with the help of our employees.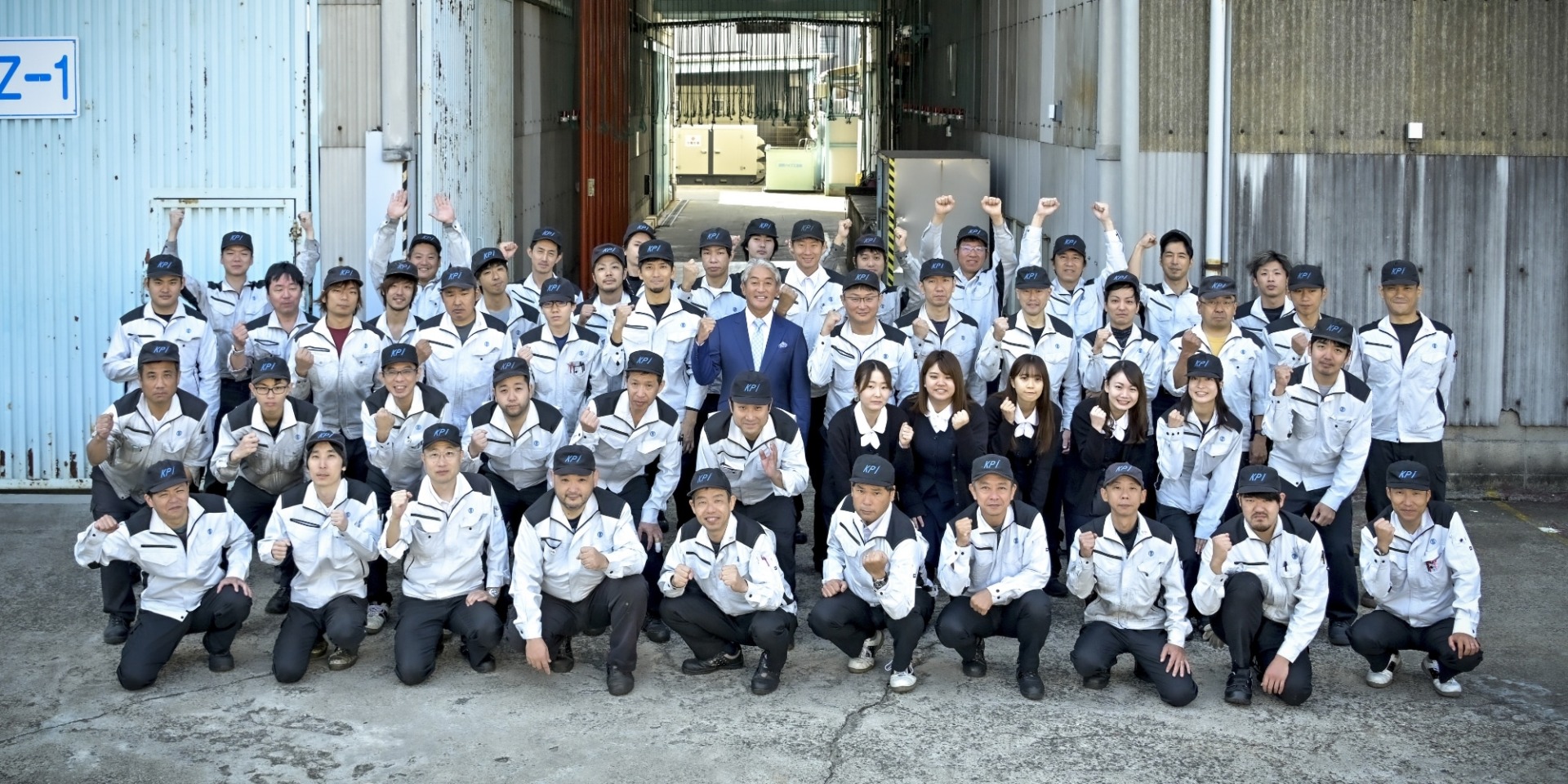 Corporate Philosophy
To ensure the unending happiness of our employees and their families To be of service to all our associates
Policy
Creative Conception Company
'Build customer trust with creative ideas'
Increase
organizational strength
Information is a living thing. We communicate quickly to make the best decision.
Our members act on behalf of the company! The company works on behalf of its members!
Management for all, leveraging the character and abilities of each individual.
Raise
Technical

Skills

Think about the customer's need first, then go above and beyond!
Identify our best technologies and refine them!
Raise
Workplace

Capability

Prioritize health and safety!
Maintain high quality and drastically reduce costs, time, and expenses!
Build confidence and love for our products!
Midterm Plan
VISION 2025
Evolving midsize
smart enterprise
Continuation of zero lost-time accidents
Net Profit of 10% or higher
Equity Capital Ratio of 70% or over
10 plants production system: Sales of 200 million yen per plant
A new factory is founded in FY 2021, another in FY 2022
Bonuses paid four times a year