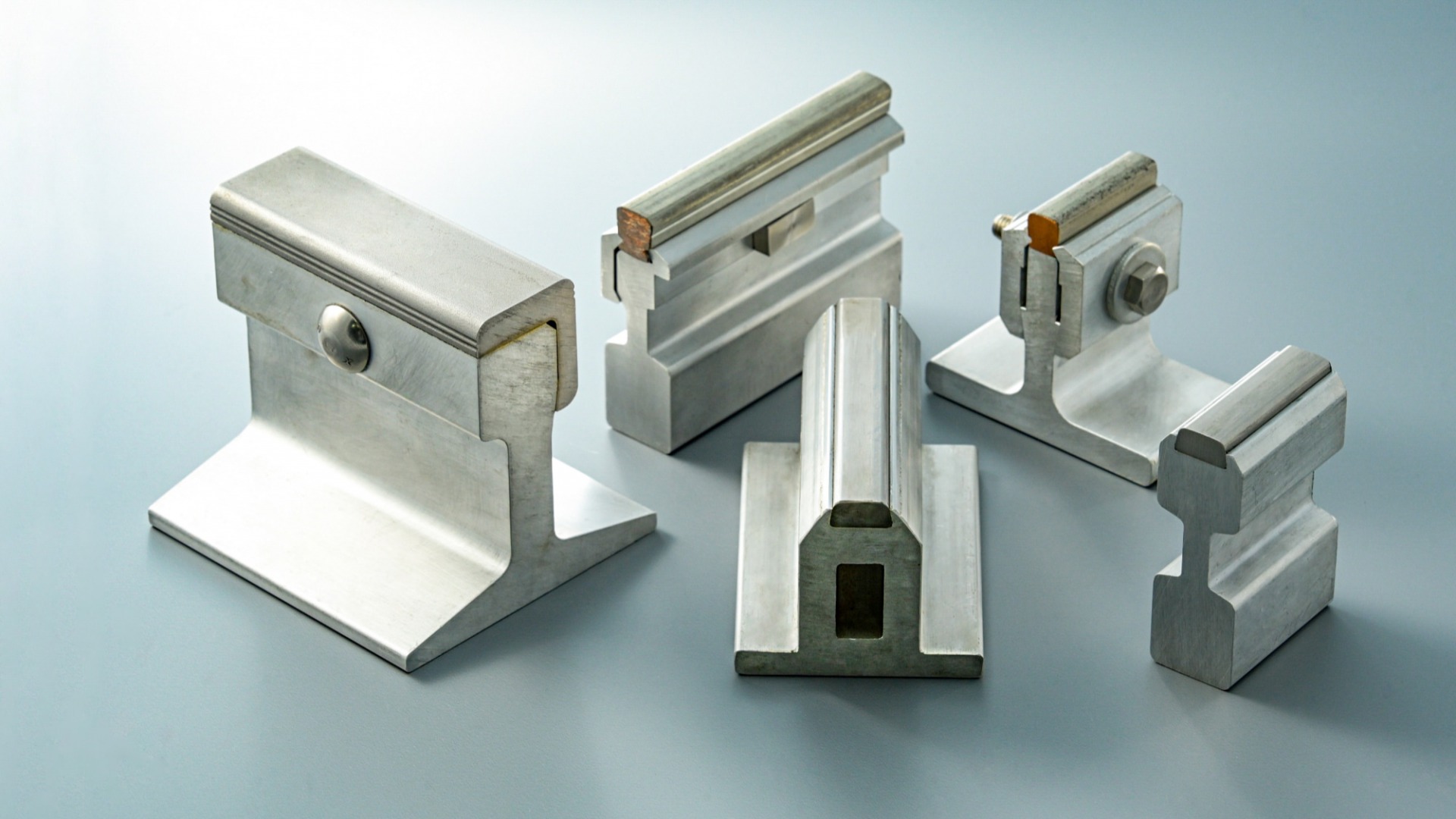 Rigid conductor rail are used as power supply for urban transportation. We offer a line of rigid conductor lines such as aluminum T-type rigid conductor lines and AL/SUS composite rigid conductor lines of various shapes, among other products with specifications that meet the needs of our customers. Our products have been adopted by many customers both in Japan and overseas for decades, and have been highly appreciated.
Features of aluminum T-type rigid conductor rail
The structure is a combination of a trolley line and a T-shaped aluminum frame, and is mainly used as a power feeder for subways and urban monorails.
Since the aluminum frame has high rigidity and the structure is such that the trolley line is continuously grasped by the aluminum ear-fittings, the trolley line is kept in utmost safety without breaking or hanging down.
We can provide conductor lines with outstanding mechanical and electrical capacity to suit your needs.
Replacement of only trolley lines is possible, making it easy to renew and cost-saving.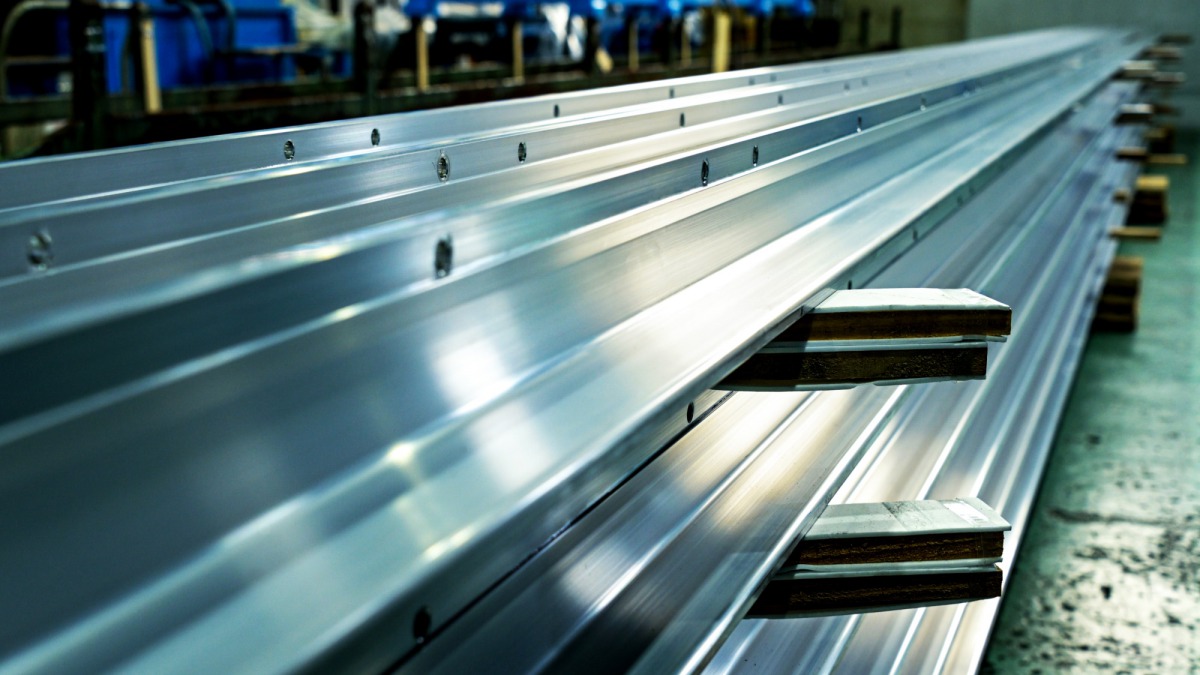 AL/SUS composite rigid conductor rail
Rigid conductor lines that integrate stainless steel and aluminum shaped materials by caulking, which are widely used as power feeder for new transportation systems as well as for airport APM.
We can provide conductor lines with structures that meet the needs of our customers.
Using stainless steel as the sliding material, it has improved the mechanical wear resistance.
Joint surfaces between aluminum and stainless steel are filled with conductive compounds, allowing stable current collection over the entire length.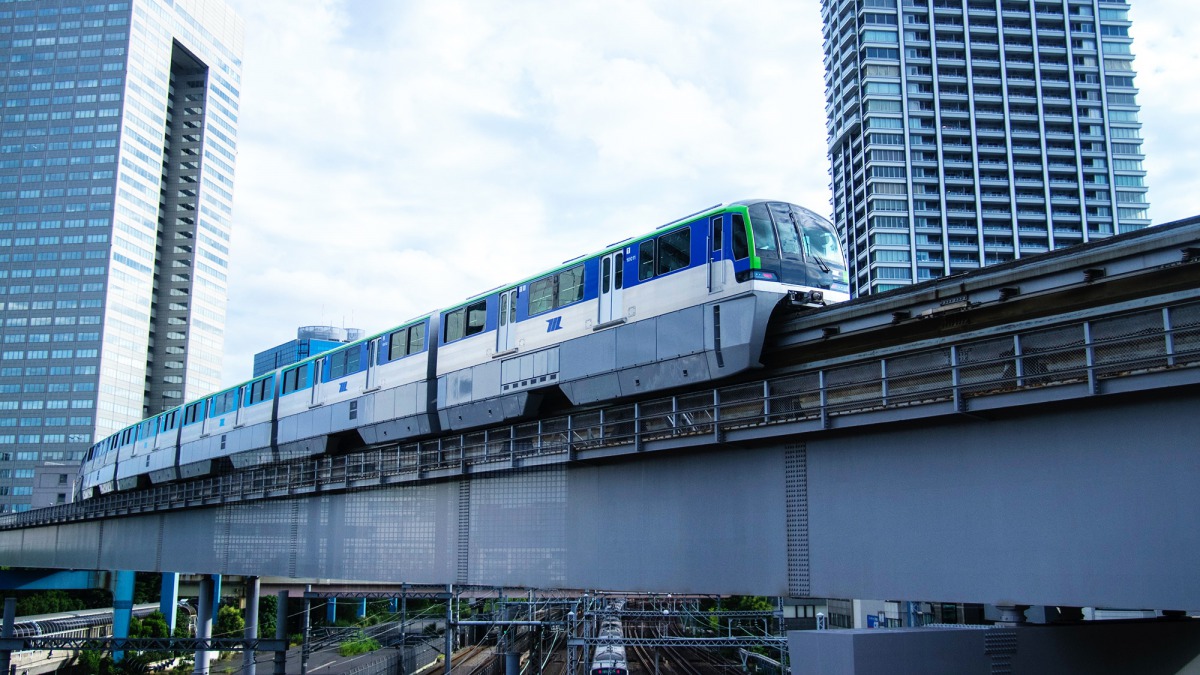 Long-length processing technology for metal materials
We specialize in machining long metal materials such as aluminum extrusion, as well as lengthy processing of non-ferrous metals. Workpiece processing up to 13 meters is possible, and products can be brought in and taken out by trailers.