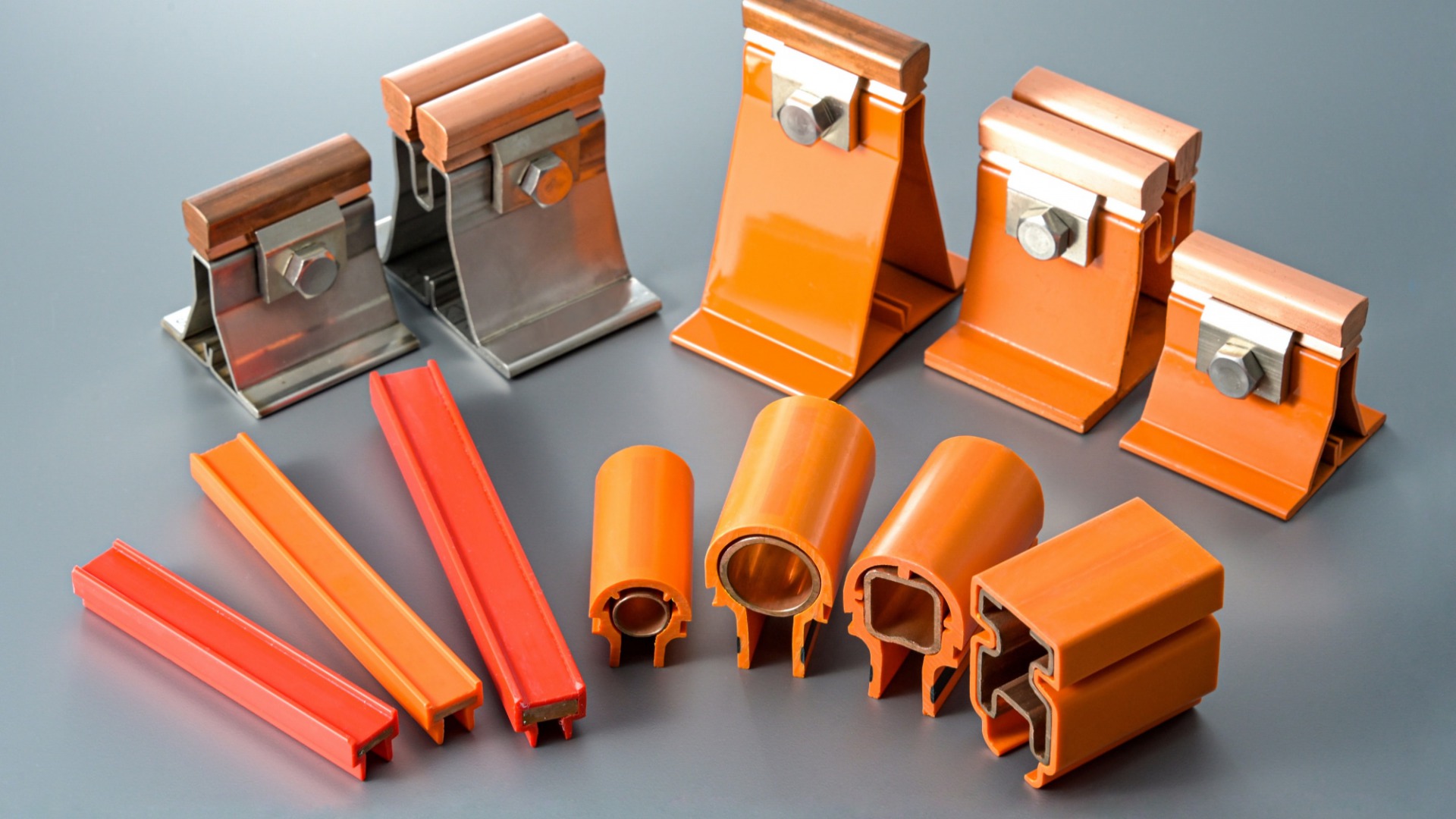 Industrial trolley systems are widely used as feeders for transport devices such as cranes and hoists in factories. We have a lineup of both rigid and insulated trolleys, so as to be feeders with specifications suitable for the environment. Quite a large number of trolleys have been delivered to fit in cranes and others of general factories, steelworks and shipyards, and highly appreciated.
Industrial rigid trolley system
A unit-type power feeder that has excellent mechanical strength and can handle large current.
Tensionless trolley reduces the risk of disconnection.
There are a wide variety of iron mounts that can be selected from hot-dip galvanized mounts and stainless-steel mounts so that they can withstand corrosive environments.
Our trolley line can be made of common copper or copper alloy containing silver for high heat-resistance.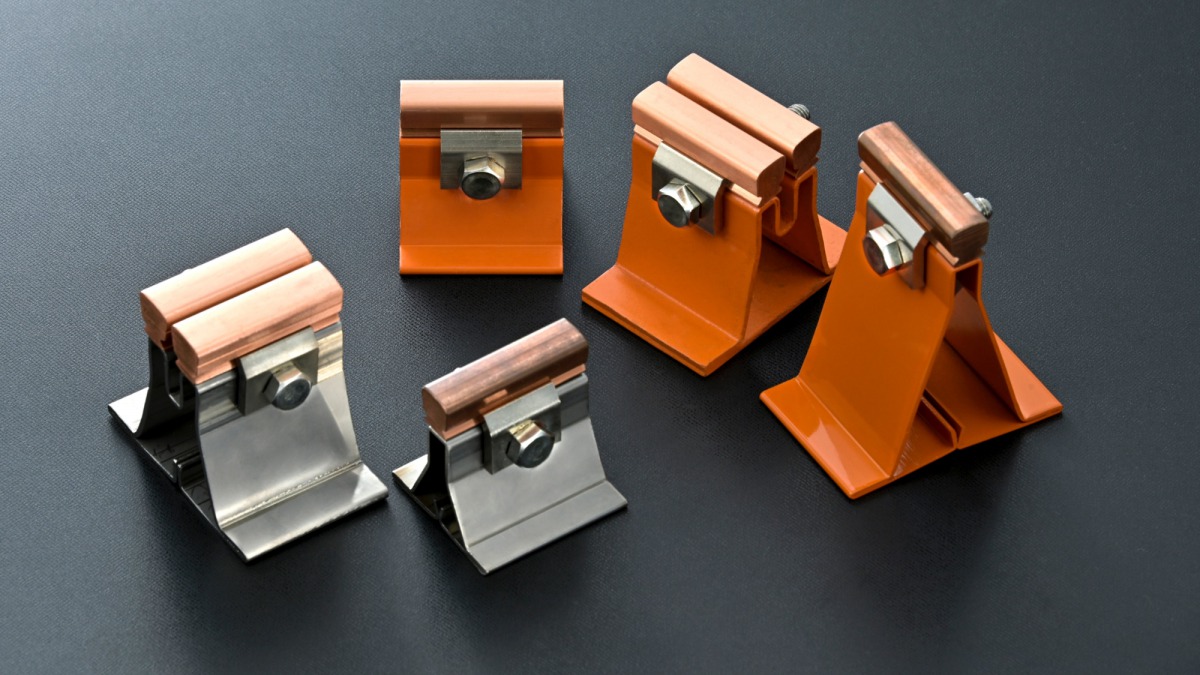 Industrial insulated trolley system
This is the power supply system used for carrying devices at production sites with excellent safety features.
The conductor is covered with insulation for the entire length, reducing the risk of electric shock.
Unit type Sumi-Trolley is available in heat-resistant, corrosion-resistant, and high-speed types, and we have a lineup of them from small to large sizes.
The long-length Sumi-Long C can be installed seamlessly up to 350 meters.