PSA type Nitrogen gas generator systems
PSA type Nitrogen gas generator systems BELLSWING®
This compact, space-saving nitrogen gas generator system makes it possible to easily supply low-cost nitrogen gas in any location. Requires only half the installation space of previous models.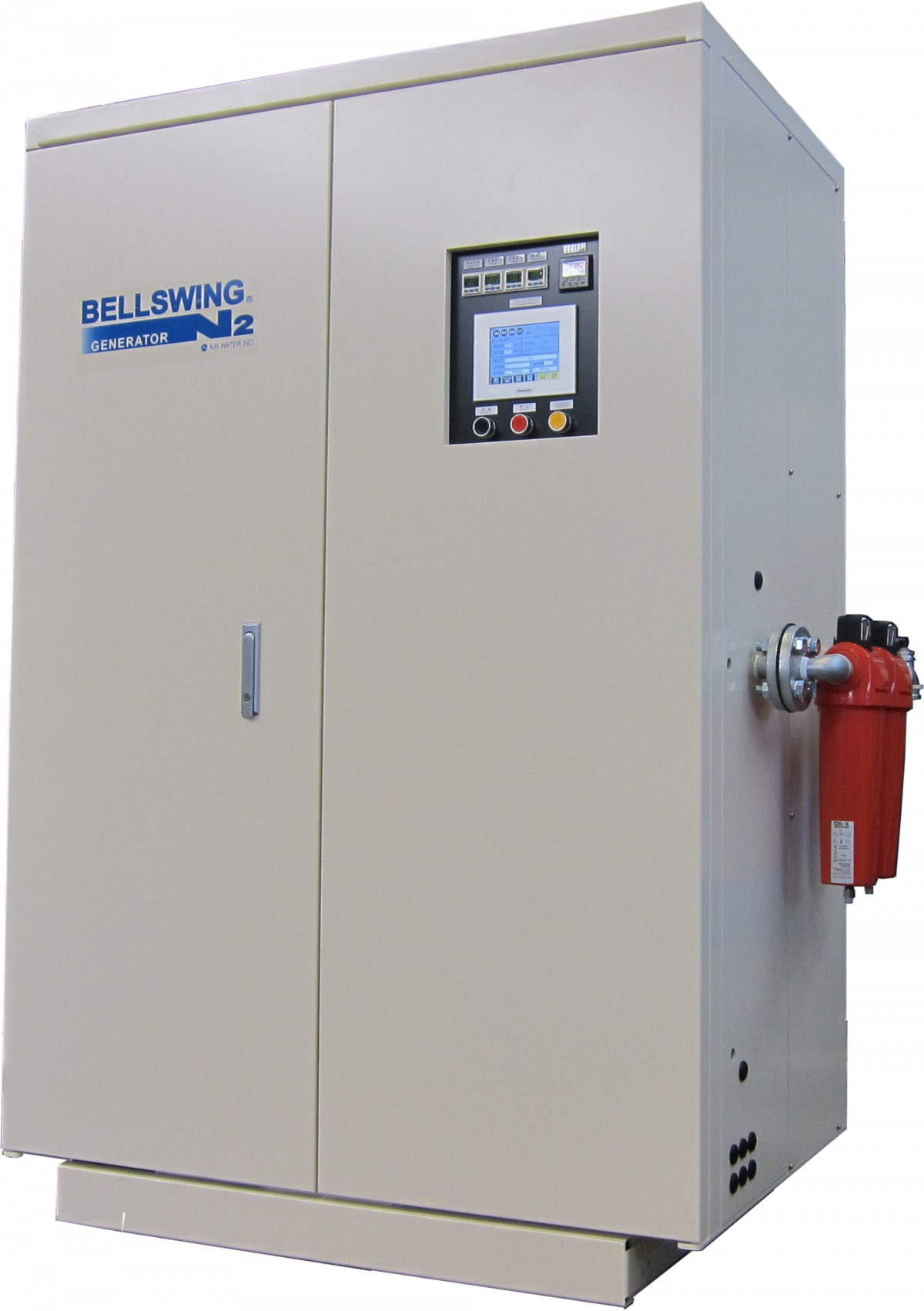 High-performance design
97% to 99.99% pure nitrogen gas

supplied at low cost (inquire regarding purities higher than 99.99%).
Compact design (package type)
Requires little installation space

Can be used by simply connecting the power supply and piping




(no coolant required)
Easy & convenient operation
Fully automated operation, Rapid start-up

One-week programmed operation

(P type and S type)

Touch panel controls

(P type and S type)

Equipped with an air vibration valve
Features of MSC
About OEM/ODM products
Based on the manufacturing and metal processing technologies for pipe products of aluminum/copper alloys and metal materials, Kansai Pipe can handle all stages of design, assembly as well as quality inspections. It makes us easy to build new production lines tailored to certain product design. We act on OEM/ODM products in new fields as fast as possible.