Metal Welding Fabrication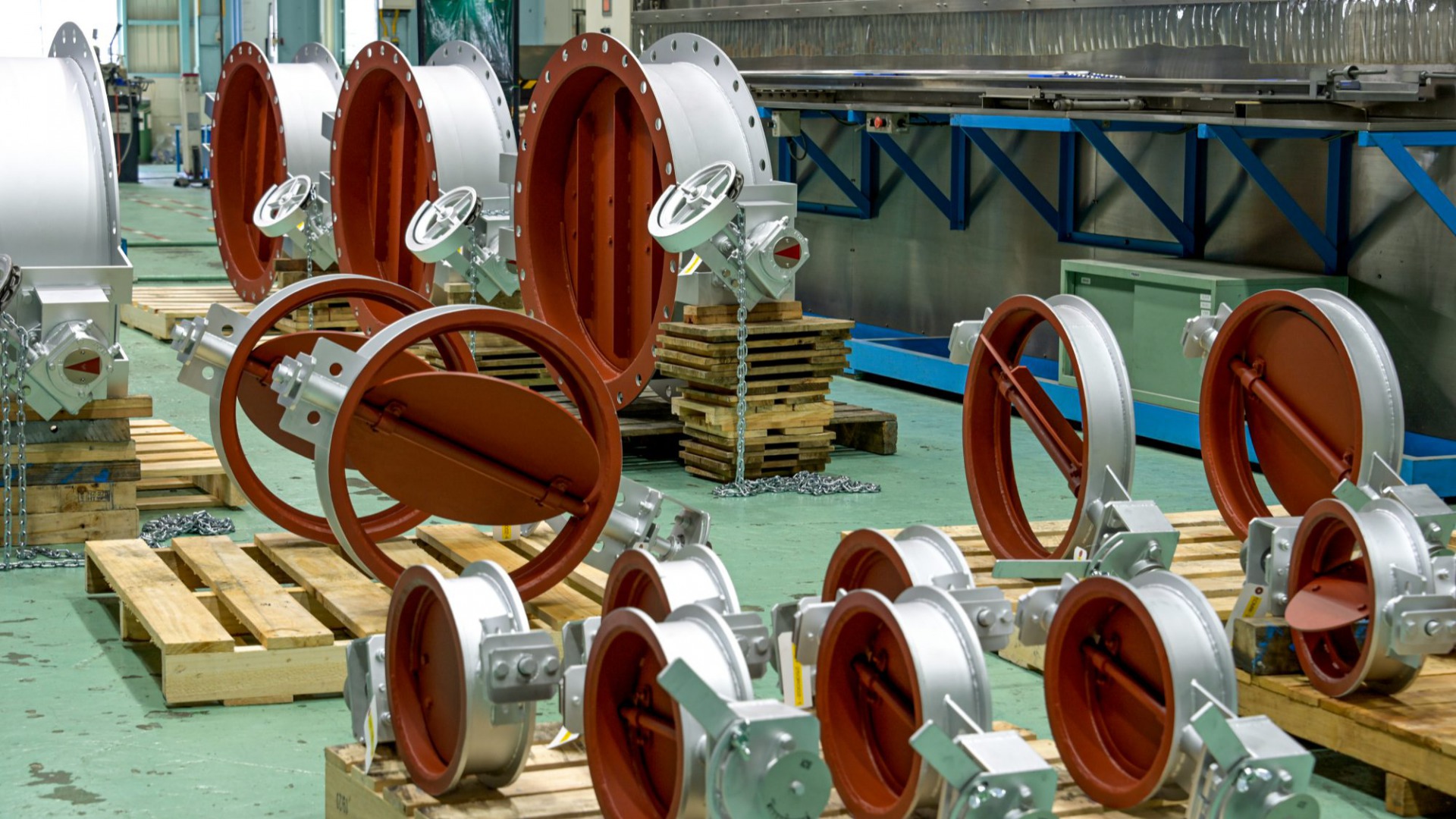 Taking advantage of our design and processing technologies for various metal products including iron, stainless steel, aluminum and copper, which have been refined in many years in our company, we build can products as equipment components for power plants and waste incineration plants. In addition to TIG welding, MIG welding, arc welding, and fiber laser welding, various metal bonding arts such as soldering and brazing are employed. When it comes to production of various dampers and industrial machine parts related to industrial plants, we work in each stage of designing, manufacturing, quality management as well as small lot productions with flexibility.
Butterfly Dampers
We design and manufacture airflow adjustment devices (dampers) of welding structure.
Production has begun in 2021 targeting the industrial plant sector, mainly power plants and waste incineration plants.
We can provide a wide range of products, from small to large diameter, manually operated to electrically driven, and pneumatically operated (air cylinder).