Ultra-precision Machining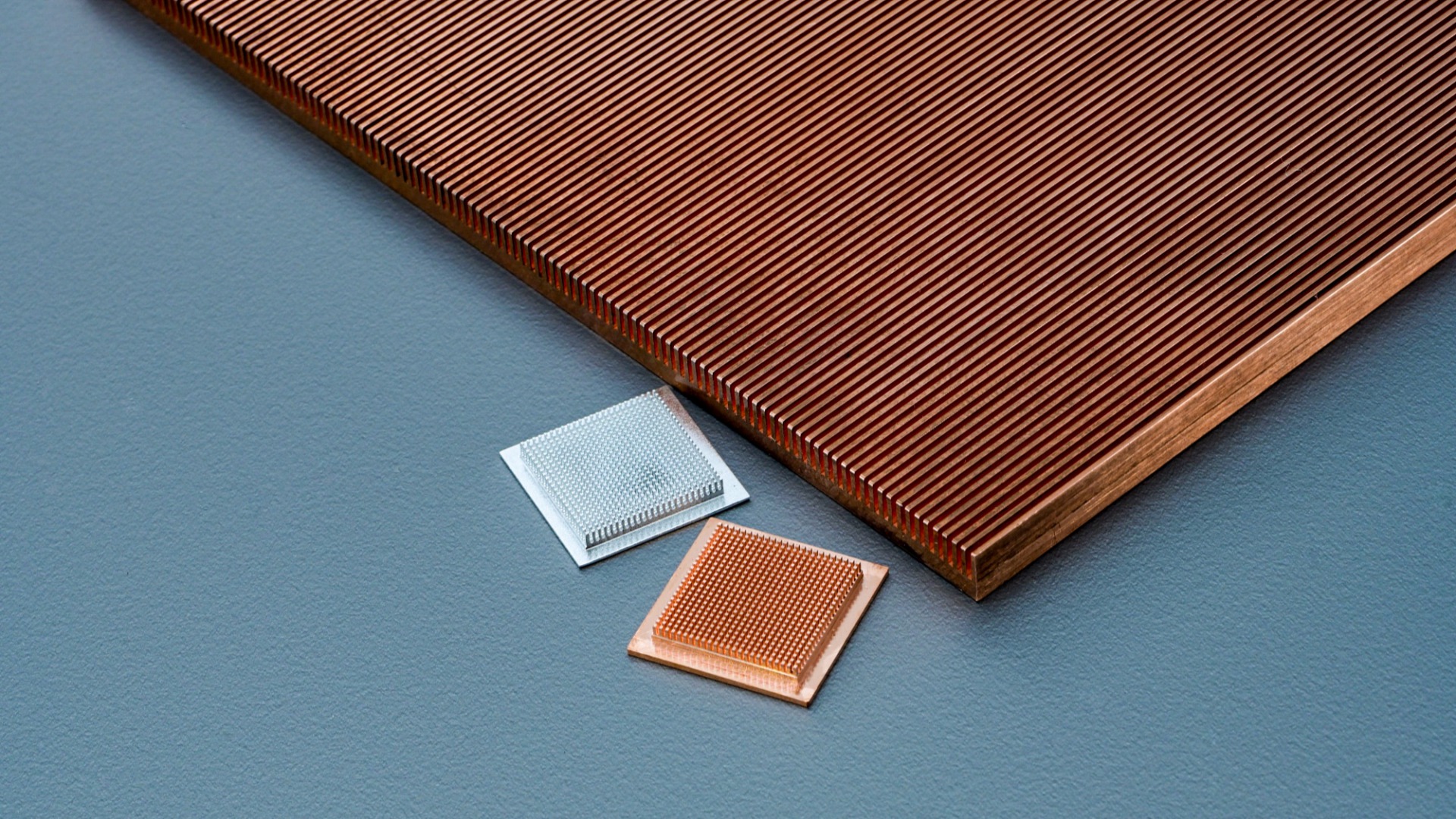 With our outstanding technologies developed throughout our long history since the Showa era, it is possible to carry out slitting with width of 0.2 mm, in addition to precision cutting of wire, bar and pipe materials with diameter of 0.05 mm. Therefore, we manufacture semiconductor-related materials such as heatsink and electronic components. Our slit processing is not limited to a single slit, but it is also possible to process planar surface consisting of multiple slits, or to cross slits to produce planar square pin-shaped fins.
Heatsink
Fabrication of electronic components by ultra-precision cutting such as Aluminum Oxide Dispersion Strengthened Copper (ODS) Irregular-shape Bar and Kovar pipes, etc.
We process ultra-precision cutting electronic components of any length, such as irregular-shape bars made of Aluminum Oxide Dispersion Strengthened Copper (ODS) and Kovar square pipes. Since our unique cutting technology prevents burrs and deformation, it is suitable for mass production of high-quality electronic components.